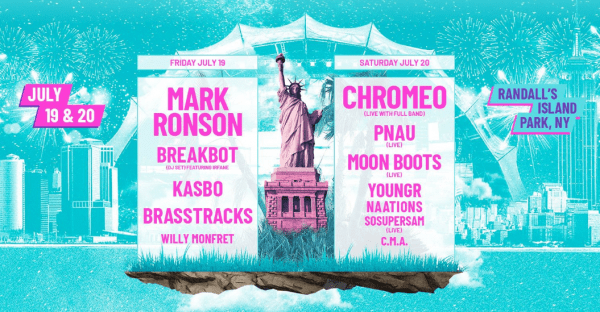 Friday, July 19 to Saturday, July 20
RANDALL'S ISLAND PARK, NY
Since its inception in 2016, Pinknic has welcomed thousands of guests, all dressed in pink and white, to eat, drink, and play, quickly earning its place as a New York City summer tradition.
For 2019, we are excited to be hosting the festival on the much larger grounds of Randall's Island, which will allow you to bring along more friends to sip on delicious cocktails, cider, and of course, how can we forget our festival staple – ROSÉ! But there's so much more in store for this year. From our expanded food garden featuring popular NYC restaurants, to some of our favorite summertime activites, and most importantly, TWO stages boasting some of the biggest bands and DJs of today and tomorrow, this is a weekend not to be missed!
For more information click here