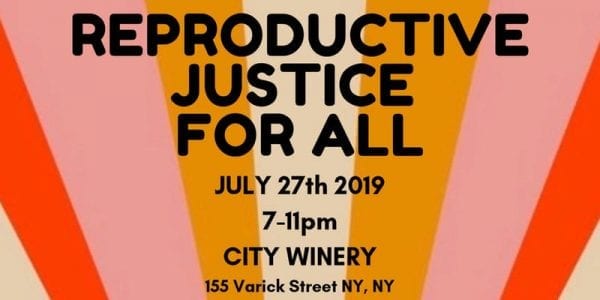 Saturday, July 27 from 7:00 PM to 11:00 PM
City Winery 155 Varick Street New York
Devyn Inez Fusaro, Eleanor Jasmine Lambert, and Victoria Monaco are profoundly concerned citizens moved to activism in response to the attempted criminalization and undue burden placed on women and gender-expansive people seeking reproductive healthcare and the facilities/physicians who provide it.
Please join them for a fundraising event to benefit the movement for Reproductive Justice in the most vulnerable communities in the United States! The event will feature hors d'oeuvres & drinks, information, entertainment and an auction!
For more information click here